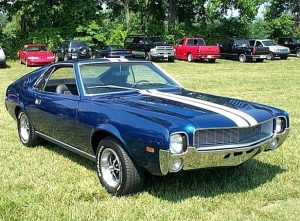 Whoever is the owner of classic vehicles should definitely consider having breakdown insurance for older cars. Aging is the main factor that makes classic cars become more prone to certain ailments and breakdown, unlike the industry of modern vehicles. If you so far invested a lot of money in your beautiful and joyful vehicle, consider that without this type of policy you risk paying even more when it gets broken down. But this is something that you definitely want to avoid. Whenever you get stuck in traffic because your car breaks down, considering this type of insurance is really worth.
Have 2 Minutes in Hand? We have the BEST RATE for you.
Breakdown insurance types for your old vehicle
There are more types of breakdown insurance so become familiar with them now! The first step you will have to do is to decide whether you will go for vehicle specific or personal car breakdown cover policy. The type of cover policy that you choose will entirely depend on your personal preferences. Attaching this type of insurance policy to any car insurance for seniors is indeed a great thing to do. Owning a personal policy means that only one driver will be ensured on any vehicle. This is a great idea to choose if you drive more cars – you perhaps use your classic car when you go somewhere (a special place or event) but you drive your modern vehicle in your everyday life.
The other type of breakdown insurance is the one specific for the vehicle. In this situation, not the person but the car is the one ensured, no matter who drives it. This insurance is handy when more family members are driving the same car. These are the two main types of breakdown policies for classic cars.
Levels of breakdown coverage
You can choose from basic to comprehensive coverage, in terms of breakdown coverage levels. Depending on the coverage level that you choose, this will be reflected in the amount of the money that you will pay for your desired insurance.
The roadside coverage means that wherever your car gets broken down, someone is sent to that place in order to fix your vehicle. A lot of teenagers are buying classic cars because they are affordable, but they drive a lot at the same time. Therefore, chances to remain somewhere on the road are high and this is the reason why attaching this policy to car insurance for teens is essential. If the specialist who has been sent is unable to fix your car, it will be transported to the nearest garage.
The national policy offers a higher level of protection. In this situation, whenever your car breaks down, you have the freedom to choose the place where you want your vehicle to be taken and repaired. Home start coverage offers even a higher level of protection than the roadside and national ones.
This is handy when you are worried because your vehicle could let you down at home even before you drive away. Finally, the most comprehensive coverage is the onward travel policy which gives you more opportunities whenever you get into trouble.
Hopefully, this article helped you to understand why you need breakdown for older cars insurance  and which type to choose.